The festive season is here and among all the joy and excitement that comes with it, it also brings some added stress and pressure to many household's.
With more and more people relying on foodbanks due to financial hardships, this time of the year brings that little bit more pressure on them but also lots of local foodbanks.
That is why this year I am taking part in a campaign being highlighted by the UK Money Bloggers the – #FoodbankAdvent
For 25 days in November we will be doing a reverse advent, putting something in rather than taking something out. Each item donated will then be gifted to our local foodbank at the beginning of December, so they have time to distribute this to the local community that really need it.
Now currently as I am self-employed we may not have as much disposable income as we used to however we are going to pick a few items up every week with our shopping to complete this.
It is not about how much you spend or the brands you are buying. It is about making sure that everyone can put food on the table
No one should ever go hungry.
It is worth checking with your local foodbank if there are any items they are running low on or if they are launching their own advent calendar. My local one has launched this posted for you to collect along with.
The main thing to remember when making your donations are that you should avoid perishable items such as fresh fruit etc. Tinned items can be stored and will usually have a long shelf life. Items such as pasta and rice can make quick easy meals that are also filling.
If you can't donate food or financially there are other ways to help. My lovely blogger friend Fiona from Savvy In Somerset has shared some great ideas such as donating carrier bags or your time.
The only thing that really matters is that this Christmas no one in our local communities must go hungry, if everyone could just donate 1 item each, that would make a huge difference to so many people.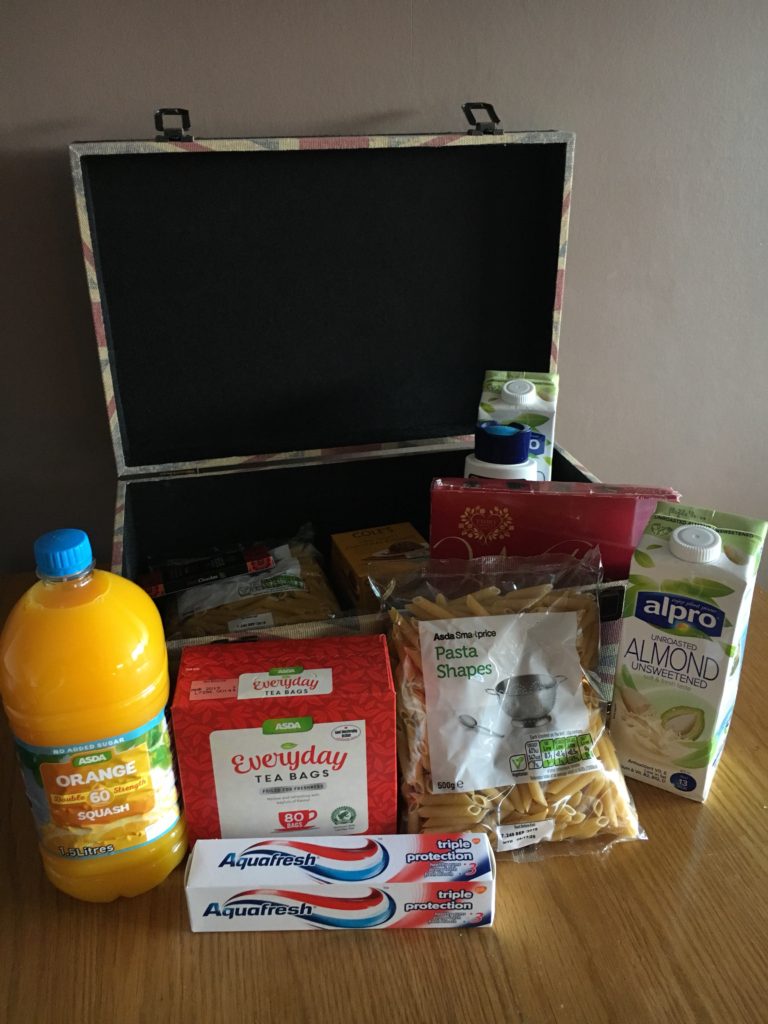 If you are taking part on your own, at work or in your local school please leave us a comment below.
Save
Save
Save
This post contains affiliate links, which means I may receive a small commission, at no cost to you, if you make a purchase through a link