I'm very excited this year to have been selected to take part in the Bostik blogger monthly challenges.
Each month the kids & I will receive a bundle of goodies from Craft Merrily and a theme, then the table is ours to create whatever we decide to! This month's theme was Valentine's, for the obvious reason of Valentine's day being just around the corner.

With the items in the box we decided to try our hand at making lollypop flowers. These sounds easier in my head than I could actually make however they didn't turn out too bad and are simple enough for the kids to join in.
For these you need :
1 lolly
6 Squares of tissue paper
1 pipe cleaner
Bostik glu dots
Also you will need a stapler & some scissors
To make you lollypop flowers you have to follow these simple steps
1. After layering up your tissue paper, concertina fold along length ways.

2. Open this back up and using a pencil make a hole in the middle for your lolly to sit in.
3. Then you staple either side of the lolly to hold it in place.

4. Un-fold the layers of the tissue paper to give a flower effect.

5. Using a glu dot, stick the pipecleaner to the lolly and wind down the whole stick. Once at the bottom use another Bostik glu dot to stick the end down.

These are great fun for the kids to make to give to family and friends.
With some of our remaning craft items Kayleigh decided to make her granny a card, she has recently moved up to Scotland so she wanted to send her something to remind her we are thinking of her and she is missed.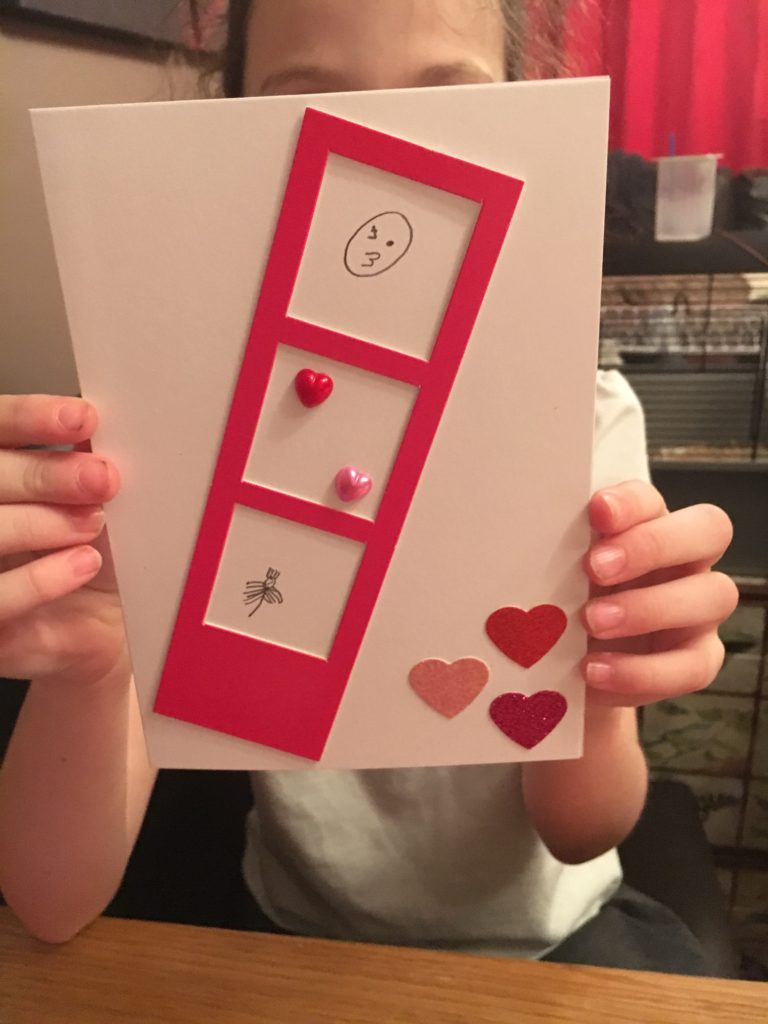 Again the Bostik glu spots are really easy to us and simple enough for the kids to stick things down with.
We can't wait to see what we have in next months box!
We Save
This post contains affiliate links, which means I may receive a small commission, at no cost to you, if you make a purchase through a link