#Collaborative post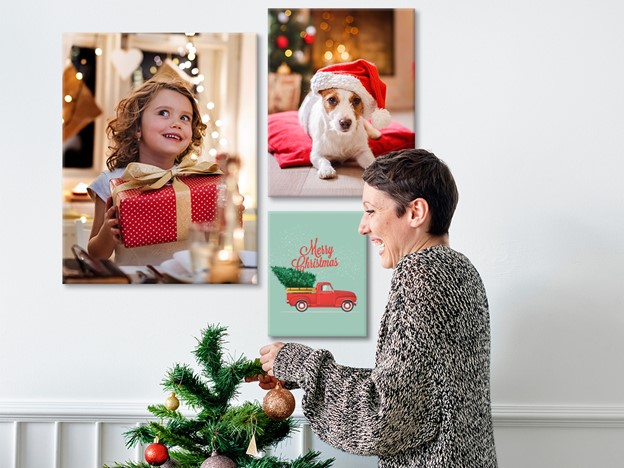 Source: MY-PICTURE.co.uk
With the first hint of winter's chill in the air, the countdown to Christmas has officially begun. The festive period comes with its own set of traditions – and while mince pies and the King's speech have their special place in the holiday canon, we know that for a lot of people, Christmas is all about giving and receiving prezzies.
And the best kind of gifts, of course, aren't the ones picked up off the shelf in a high street store, but those that come with a genuinely personal touch.
Luckily personalised gifts are easy to find if you know where to look. In this article, we explore how wall art features like poster prints and even home textiles like blankets are now available with reproductions of your own pictures.
The Heart of Personalisation
So, what is it about personalised gifts that make them stand out in a sea of generic retail options? For starters, they're a bit like Christmas jumpers: they make you feel warm inside, and they come with real personal flair! There's something magical about a gift printed with a shared photo memory.
Custom gifts are more than just objects taken from a department store shelf. They're made with thought, care, and creativity.
A Tapestry of Memories: Wall Art and Home Decor
Source: MY-PICTURE.co.uk
Custom wall art lets you tell your story on the walls of your home. From acrylic prints to photo canvas art, these decor features printed with precious moments can become part of your family heritage.
Why not choose an image from a memorable festive season in the past—perhaps that Boxing Day dinner when Uncle Bob donned the turkey as a hat, or the pre-Christmas baking session when more of the flour ended up on the kids than in the cake.
Of course, you don't have to use your own photos if there's nothing quite right. Nowadays there are tons of free-to-use images available online, or you could even design something completely new by playing around with image-generating AI tools.
Comfort and Joy: Customised Home Textiles
Source: MY-PICTURE.co.uk
Custom home textiles are classic interior design features with a difference. A customized cushion can turn a sofa into a sanctuary, and a personalised throw can make those cold December nights a little less 'brrr' and a lot more 'ahhh'—warming the heart and the toes as well.
The key to genuinely touching personalised textile gifts is choosing the right image: a golden photo memory—a smile, a laugh, a hug—that they'll want to keep by their side forever.
Personalised Desk Decorations for Work and Home
Even in utilitarian places like your office or study, there's always room for a bit of personality—and custom accessories are a great way to provide it! Examples are photo blocks (chunky, transparent acrylic blocks printed with the image of your choice), personalised calendars, or even custom mouse pads. Accessories printed with photos from your personal collection will make your workspace feel a little less drab and a lot more 'you'.
Custom Prints from Professional Printing Services
Source: MY-PICTURE.co.uk
Needless to say, not all of us have a professional-grade printer in our own homes. And this is where Santa's little helpers—that is, professional printing services—come into play.
MY-PICTURE.co.uk, the wizards of the print world, take the guesswork out of gifting. They turn digital pics into prints with flair to spare. And best of all, they do it at budget-friendly prices that ensure your wallet stays as full as Santa's sack—without the need for a Christmas miracle.
Create Custom Keepsakes Now
When you're making your gift list this Christmas, consider going down the personal route. It may require a tad more effort, but the payoff in satisfied loved ones will be so much greater.
And if you create your personalised Christmas gifts at MY-PICTURE.co.uk, don't forget to use the code MUMMYVS15 – because it will give you an extra 15% discount on top of any other discounts active on the site!
This post contains affiliate links, which means I may receive a small commission, at no cost to you, if you make a purchase through a link