During the Easter break, it was our 7th wedding anniversary and we decided to head out for the day as a family, this included a trip to Mr Mulligan's Lost World Golf in Stevenage.
It was our first visit to Mr Mulligan's so we were a little unsure what to expect however, we didn't need to worry as we had a fab morning in there, even if it did get a little competitive!
So, if like us, you have never been to Mr Mulligan's Lost World Golf, it is an indoor crazy golf venue with various themed courses. The courses at our Stevenage branch are based on jungle explorer and ocean adventure each course has its own quirks for the themes. For example, one hole on the jungle explorer starts upstairs on the mezzanine floor and then drops down through the pipes to the hole at the bottom.
That is just one example from a whole host of fun and quirky holes around both courses. I have to say if you head there, the holes where you have a small ramp to get up are harder than they look. I made the mistake of thinking I had it covered and ended up going up and over the hole a few times.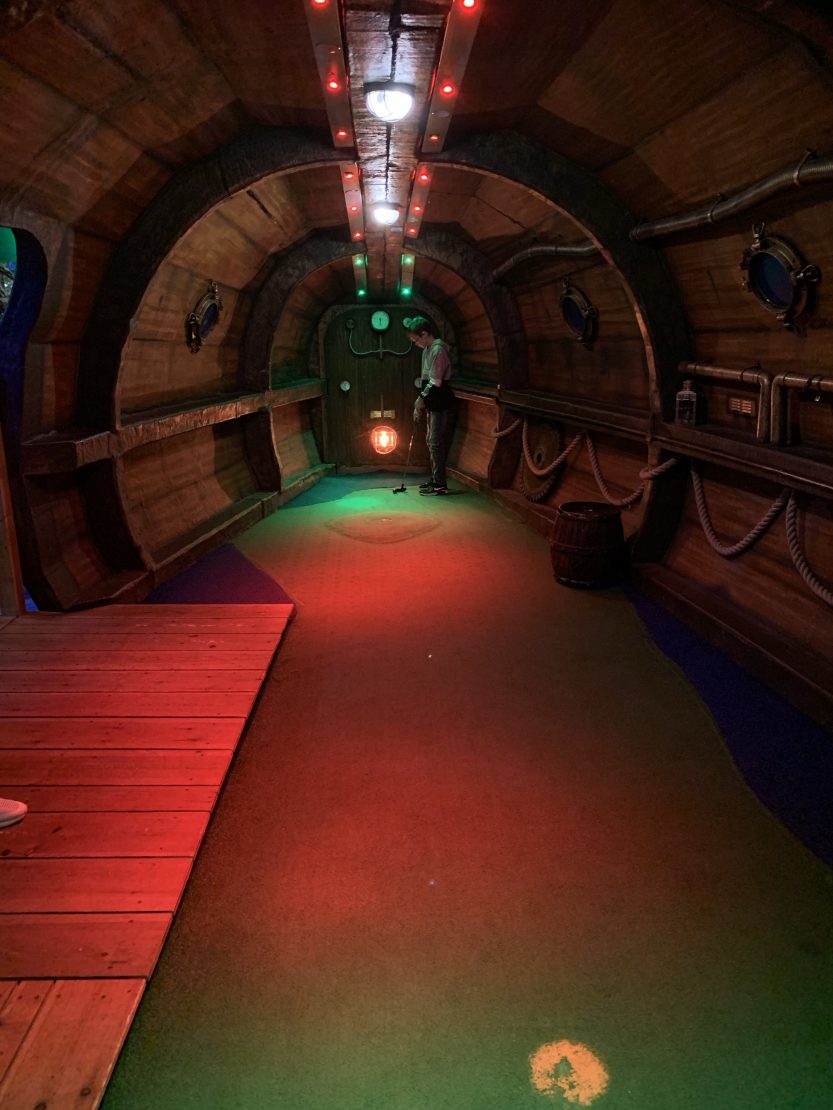 With clever lighting to deceptively hilly holes, there is so much fun to be had as a family here for morning or afternoon out. However, they also offer adult-only fun in the evenings too so if you want to catch up with friends and family it is a great place to go.
Although we had a great time, I was the only one out of us all not to get a hole in one, which was a tad annoying! There were plenty of moments we all got close, or we misjudged the shot and ended up in the rough at the end of the hole.
We booked 2 sessions back to back, however, if you get to the end of the course and want to take a break before the next one, then there is the option to get something to eat and drink in their cafe. Although we didn't stop to eat as I didn't realise they offered so much, the menu looked like it had a great selection to pick from and the seating area was placed next to the course so you could take a break and then jump straight back in. When we go back, we will be stopping for a bite to eat in between our games, you never know it might help me win a game!
When we visited, it was the middle of the Easter break however it was not overcrowded at all. All throughout our time there too, we never felt rushed to get through the course and the customer service attendant when we got there took the time to explain it all and get us set up ready to go.
Now, I never won a game on the day, but I am sure next time I will be top as I was so close (ok slight lie I came 3rd out of 4 in one game…).
Without a doubt, we would head back over for some more time out as a family and now we've done the course once, I am hoping I would be slightly better. If you have the chance to go I would recommend booking both courses you get the chance. Both are different and have their fun sections, it is so much fun.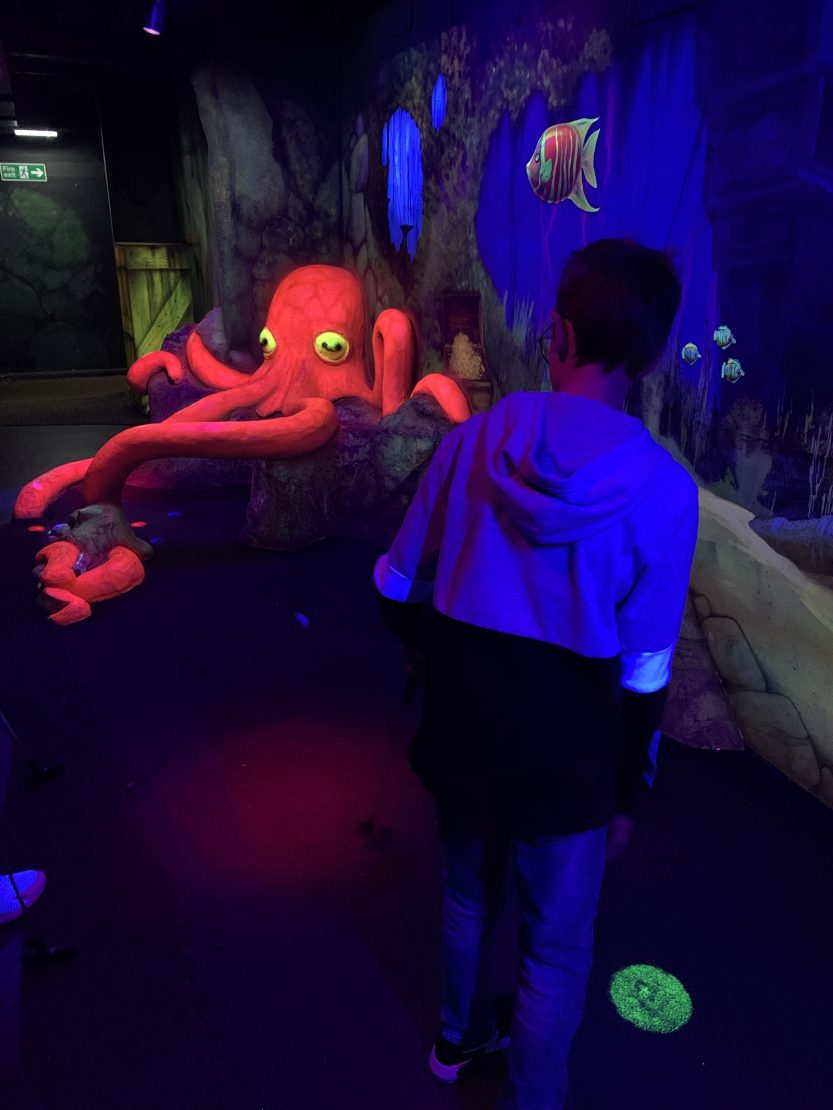 We paid for our visit to Mr Mulligan's Lost World Golf, I just wanted to share a fun day out in the local area in this review.