#We were kindly gifted this vacuum cleaner by HooverDirect.co.uk however all thoughts are our own.
Having pets are a great addition to the family, however, if those furry four-legged animals are anything like ours, keeping on top of the dog hair is not so much fun!
We have had dogs since 2007, so we have gone through our fair share of vacuum cleaners since then. Hoover kindly sent us over one of their new Upright 300 vacuum cleaners to the test and that is exactly what we have been doing.
The first thing I noticed about the HU300 is just how light it is, weighing less than 5kg makes it the lightest vacuum we have ever had and that makes it so easy to manoeuvre and lift. We live in a bungalow so we haven't got stairs to contend with however, it is pretty nimble and the lead on this is long enough that if I plug it in the middle of the house, it can do the whole house without needing to unplug it! The 80 degree steering angle also makes it easy to get around furniture and dogs!
For those with different floor types, it is easy enough for you to switch between the brush bar, simply slide the vent cover on the front of the hoover and it will adjust the suction depending on what you are vacuuming. When you are cleaning things such as tiled floors and long pile rugs, switch it off completely and other things such as carpets you can turn it back on to full. When I did our living room, which is the worse for dog hair, I had it on full.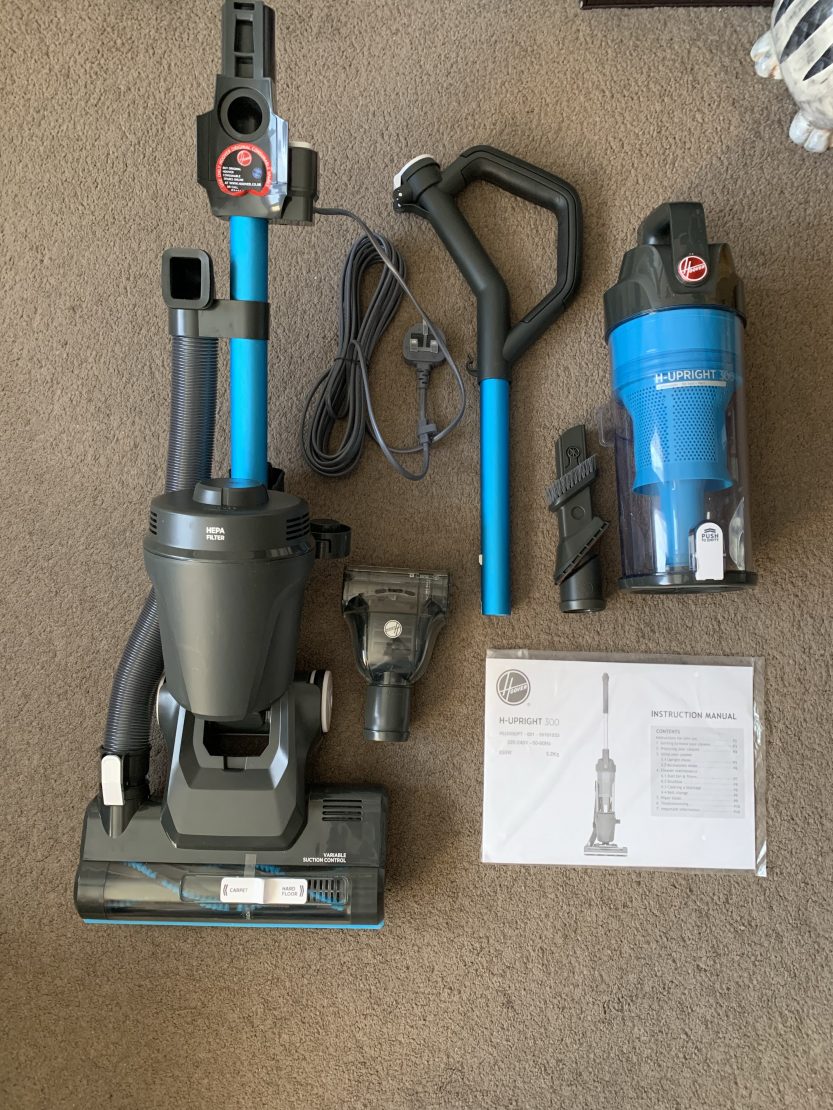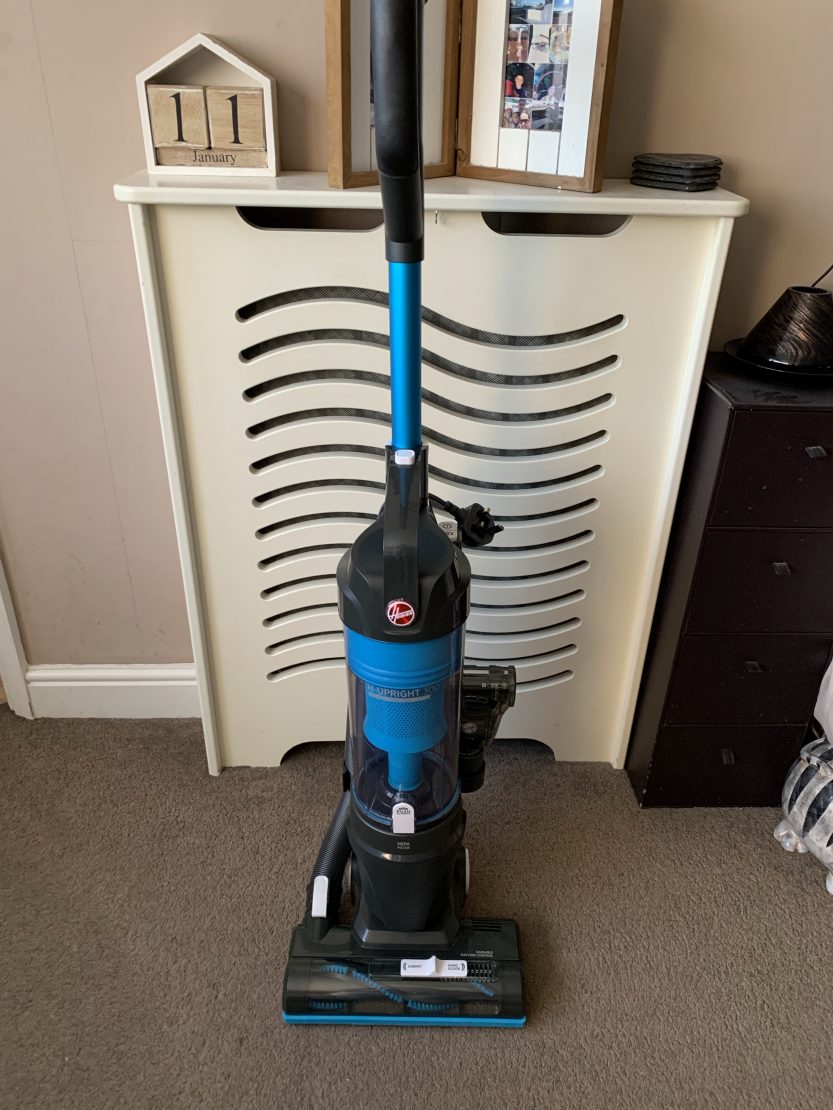 One thing I have hated in the past on the previous vacuums we have had is just how hard it is to open and empty. After lugging a vacuum around and then trying to empty it, without emptying the entire contents on the kitchen floor, I just want an easy way to do this. The HU300 has the easiest way to empty the chamber and ensure the hair and dust ends up in the place it is meant to be.  It also has better suction with multi-cyclonic technology for improved dust separation, pushing dust away from the filter and helping the filters stay cleaner for longer.
This vacuum cleaner is so simple to use and switch out the options for the various attachments that come with it, all simple click and connect, with no fiddly reassembly.
Does it do a good job at vacuuming dog hair?
Now, if you have come to this post, it is likely that all you are really interested in is just how good a job does it do at getting dog hair up off the floor.
The simple answer is, a very good job!
We have spent some time this week cleaning our house whilst off work and part of that is cleaning the carpets. We always vacuum before we wash the carpets, otherwise, it clogs up the carpet cleaner. But in the past, no matter how often we did this, we would always get clumps of hair. Not this time though, other than a few little bits, the carpets were hair-free before its shampoo and it was perfect to get on with the clean.
The fact it is so good at getting all those annoying little hairs and is lightweight and easy to use makes it a huge winner in our house and a worthy investment if you are looking to purchase one in the future,
If you are interested in this vacuum cleaner from hooverdirect.co.uk you can get it in the blue that we have, or alternatively, it comes in red also. There is a great selection of uprights over at the Hoover Direct upright collection at HooverDirect.co.uk.
If you are looking to pick yourself up a new vacuum cleaner from HooverDirect.co.uk, they are offering our readers 20% off using the code MVW20, simply head over here to their website, add your chosen vacuum to the basket then add the discount code at the checkout!