#Collaborative post
Any mother will tell you that motherhood is a never-ending juggling act. It might be difficult to satisfy a desire to see the globe while caring for children and maintaining a busy professional life. In this piece, however, we will reveal the keys to unlocking that elusive balance, allowing you to fit in a trip to Portugal full of adventure and discovery.
The Mummy Life: A Balancing Act
https://unsplash.com/photos/ry_sD0P1ZL0
Working mothers already have a lot on their plates without adding a desire to see the world. However, it is possible to strike a healthy balance between parenthood, professional life, and travel.
To successfully balance motherhood, career, and taking trips, mothers must master prioritizing. It's tempting to think you can handle everything that comes your way, but it's not a healthy or practical outlook. Instead, give your attention to the things that are crucial at the present moment. A lengthy vacation might not be ideal if your work schedule is quite hectic, but you can make your vacation plans more realistic by opting for shorter trips in more convenient locations.
Moreover, effective time management is essential. Being a mum, your time is limited and restricted, so you need to make the most of it. That could mean getting up earlier in the day to get things done or setting aside time during the week to plan travel so that it doesn't interfere with other obligations.
Finally, consider the motivations for your travel. Going on an adventure is one of the best ways to learn new things, revitalize one's soul, and open up new doors for personal development. Keeping this in mind might aid women in planning trips that won't cause any conflict with other aspects of life.
Consider booking a vacation package with Exoticca if you'd like some help with the preparation and execution of your trip. This reputable tour operator takes families to some of the world's most stunning locations for truly once-in-a-lifetime experiences. Fantastic tours to Portugal are available, with the "Coastal Cities & Cultural Treasures" itinerary covering 8 days being the most popular choice. This package includes airfare, ground transportation, lodging, and a variety of sightseeing options, all of which are sure to impress.
Portuguese Adventures Perfect for Mums
Culture and History
https://unsplash.com/photos/6cNhpC6koyE
Mums and their kids will enjoy visiting Portugal's different cultural and historic sites. The Jerónimos Monastery in Lisbon is an outstanding example of Gothic architecture and a designated World Heritage Site by UNESCO. The Óbidos Castle is a fantastic medieval fortification that can be explored by the whole family thanks to its excellent preservation. The quirky Pena Palace in Sintra, originally the summer home of the Portuguese royal family, boasts breathtaking vistas. To experience the country's vibrant festivals, hit Festa de São João in Porto or the Lisbon Book Fair, two of the many spectacular festivals that fill Portugal's cultural calendar each year.
Food and Drink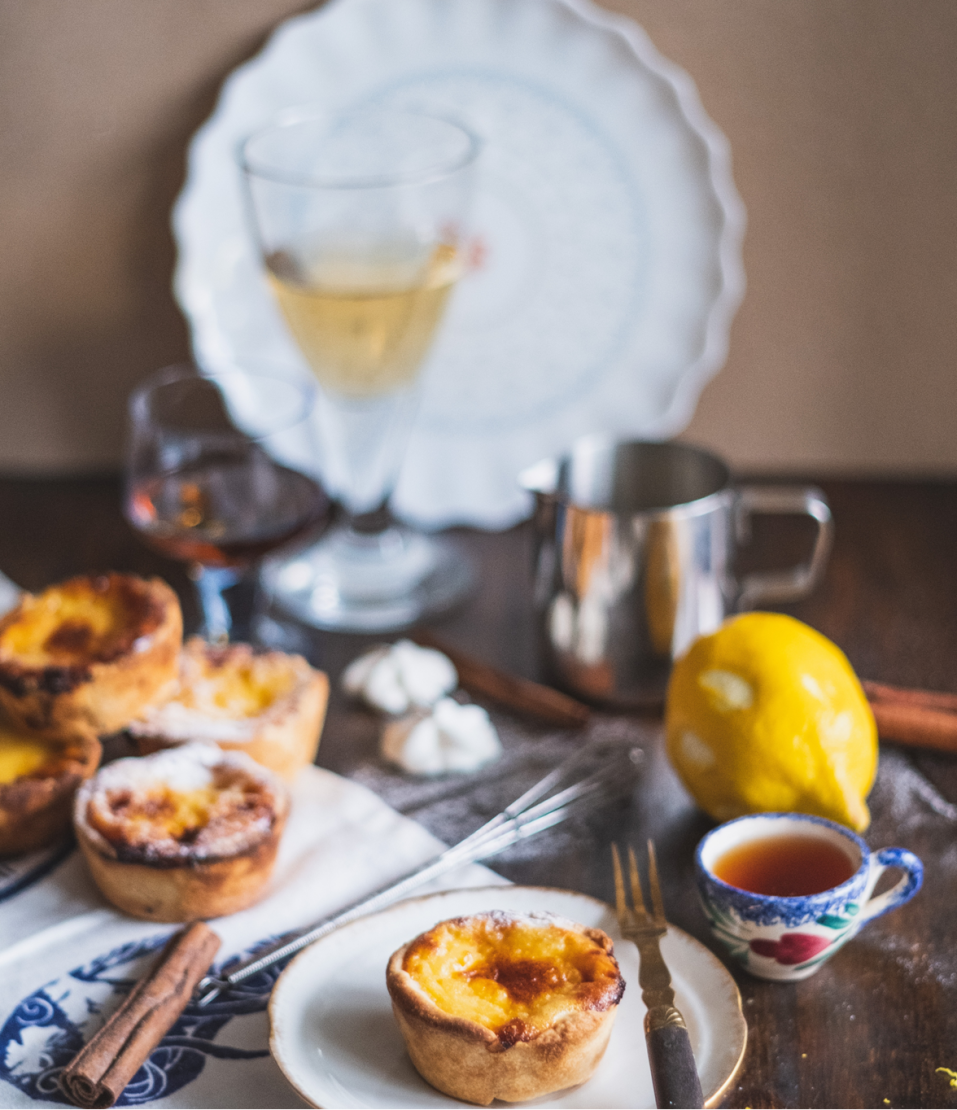 Seafood, hearty stews, and delicious pastries are the hallmarks of Portuguese cuisine. Mums can sample some of the country's most famous delicacies, such as Bacalhau (salted cod) or a Francesinha sandwich. Grilled sardines, known as sardinhas assadas, are another must-eat, as is the Portuguese stew known as cozido à portuguesa, which features pork, beans, and vegetables. A Pastel de Nata (custard tart) is an excellent choice for dessert. Portugal is also a major wine producer, so mums who like to unwind with a glass of wine in the evening can definitely try some Port or Douro Valley wines.
Outdoor Activities
The beautiful weather in Portugal is perfect for exploring the great outdoors. Mums can take their kids on a guided hike in the Douro Valley or to one of the Algarve's secluded beaches. Mothers also have a wide selection of watersports to choose from to occupy their children's time, from surfing to paddleboarding. Plus, there are many lovely parks and gardens in Portugal where mothers and their children can spend valuable time together.
Balancing Act: Tips and Tricks
Visiting Portugal with the family can be exciting and demanding for a mother. These easy and efficient tips can help you enjoy your adventure while maintaining balance:
Plan Ahead: Research and organize your trip before you leave. Find family-friendly attractions, restaurants, and hotels ahead of travel to save time and avoid stress.
Pack Wisely: Bring essentials for yourself and your kids, like comfortable shoes, sunscreen, hats, food, medications, and baby supplies.
Involve the Kids: Give your kids input on trip planning. Ask about their preferences and interests to keep them engaged throughout the trip.
Flexible Schedule: While an itinerary is crucial, be flexible. Flexible planning lets kids enjoy the vacation because their needs can change.
Choose Family-Friendly Accommodations: Choose accommodations with amenities your children will find entertaining, such as play areas, pools, and kitchenettes, to make your stay more enjoyable.
Breaks and Rest: Take breaks, especially when walking through cities. Children tire easily, so relaxing can make the experience more enjoyable.
Local Cuisine Exploration: Introduce Portuguese cuisine to your kids. Food exploration of local delicacies can be fun for children.
Language Basics: Learn basic Portuguese phrases. Simple greetings and words can help you interact with locals and navigate daily life.
Keep It Simple: Don't overbook. Quality over quantity. Avoid weariness by visiting a few major attractions daily.
Safety First: Keep your kids safe at all times. Hold hands in crowds, utilize child safety seats in cars, and set up a meeting spot in case of separation.
Cultural Awareness: Introduce your kids to Portuguese customs to help them enjoy the new environment and treat locals with respect and appreciation.
Capture Memories: Take lots of pictures to remember wonderful moments and engage your kids in photography.
Play and Learn: Find educational and entertaining interactive museums, parks, and attractions. This will make learning fun.
Local Insights: Ask locals for advice. They can reveal hidden gems, local events, and lesser-known destinations.
Embrace Relaxation: While you may want to see and do everything, vacations are for relaxing. Savour a stroll, a coffee at a neighbourhood café, and the moments.
Parental Teamwork: Divide jobs and responsibilities when travelling with a spouse. Sharing the burden reduces burnout and improves journey enjoyment.
Stay Positive: Be positive when things don't go as planned. Children catch up on your emotions, so being happy can set the tone for the vacation.
Balancing Your Way to Portugal
Mastering the art of juggling motherhood, career, and wanderlust is a skill that will serve you well. Maintaining a sense of balance is essential if you want to build a life that is rich in joy and unforgettable experiences. Among the benefits is the opportunity to go to stunning locations like Portugal, where you can enjoy truly remarkable vacations. Having both natural and manmade attractions, it is an excellent place for the whole family to visit. If you haven't had the chance to explore Portugal yet, let your desire to visit ignite your journey toward achieving balance in life.