Good morning and welcome back to another weekly meal plan.
The last week has been a bit strange, after finishing all the building work we have just taken a step back and done not a lot of anything. It has been lovely however that has now meant I am rushing to catch up with blog posts. One day I will learn to get a little more organised!
We did, however, have lots of home-cooked meals last week and it was lovely. After months of living on processed foods and takeaways, getting back into the kitchen and cooking has been great. It has also saved us a fair bit of money this week too.
With just 2 weeks to go now until our Christmas break, we are so busy that we are going to have an easy week meal planning and just try and get organised for Christmas. We both have 2 weeks off over Christmas and I think it is much needed after the last few months we have.
Anyway, back to the meal plan. Here is what we are cooking this week.
Our meal plan – 09/12/19
Monday –
Chicken fajita – Quick and easy dinner tonight, plus a great way to use up the peppers etc in the fridge that are not great.
Tuesday –
Tacos – This is one of the few dishes Ethan will eat with a little bit of spice, I think it may be because it is build your own tacos.
Wednesday –
Fish and chips – We have a combination of fish in the freezer so it will be dependant on what people fancy.
Thursday –
Pizza – From the freezer as Daddy Vs Work is working late tonight.
Friday –
Spaghetti bolognaise – Easy to make and delicious
Saturday –
Pulled pork – We've not had this in a while so looking forward to this dish.
Sunday –
Roast – As always it is is time for a roast and all the trimmings.
Pretty straight forward and a week I am looking forward to!
If you are after some more inspiration you can check our previous weekly meal plan here. Alternatively, why not check out our Pinterest boards here for more inspiration.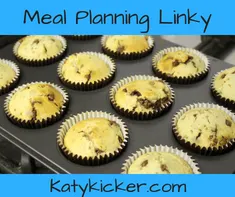 This post contains affiliate links, which means I may receive a small commission, at no cost to you, if you make a purchase through a link