Jump to recipe
It is soup season in this house and our Morphy Richards saute and soup maker is back out and in use. Currently, this Sweet potato and butternut squash soup is one of my favourites to have, it is not only simple and delicious but it is also Slimming World friendly.
I have shared two of our soup recipes on the blog previously, carrot and sweet potato and our leek and potato recipe which have been very popular. All of these soups are syn free on Slimming World and also very filling. None of them takes up much time to make either. This slow cooker pumpkin soup is also perfect for this time of the year and you can leave it to cook away and enjoy after a long day at work.
In recent weeks I have started to make the soup in the morning and put 2 portions in our flasks for the day and 2 go into the fridge for the next day. This recipe makes 4 portions comfortably, so it could even be the perfect dinner for a winter evening served with warm crusty bread.
I've had our soup maker for a number of years and I have to say it has proved to be one of our best investments for the kitchen. it just makes creating soup so easy. The simple sautés option means you can prepare things such as onions and garlic before cooking. By cooking though, it means just throwing it all in to let it cook itself and it simply beeps at you when it is ready. You can get as creative as you like with your recipes too.
Although to begin with. a soup maker might seem like another gadget for the kitchen. I have found during the winter months it is out most weeks for lunches and dinners. With this Morphy Richards saute and soup maker, I have found us making soup more regular. It is great when we have odd vegetables in the fridge or maybe even some leftovers from the roast that we can pop in and within 20 minutes have some fresh soup to enjoy.
Sweet potato and butternut squash soup in the soup maker

Sweet potato and butternut squash soup recipe
Ingredients
1 Butternut squash
2 Sweet potatoes
1 Carrot
1 Onion
1 Vegetable stock cube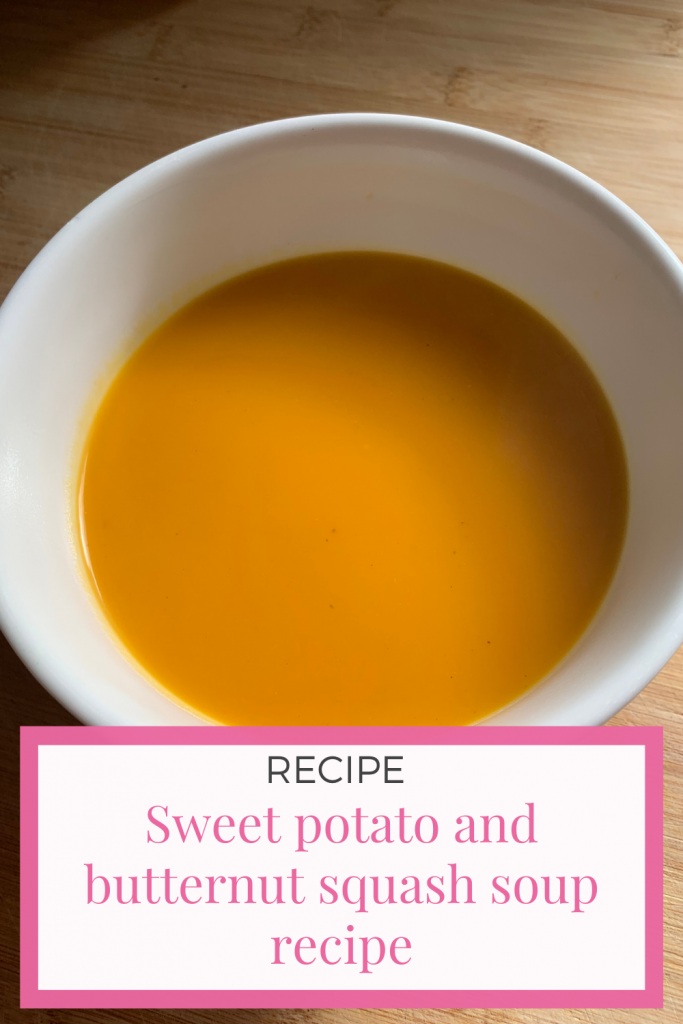 This post contains affiliate links, which means I may receive a small commission, at no cost to you, if you make a purchase through a link