We have been looking for new pillows for a while, investing in multiple ones from various brands and stores but not being about to find the right one, until we purchased the Simba Hybrid Pillow.
Now the Simba Hybrid Pillow is not the cheapest on the market, nor is it a normal pillow either, but it is worth every penny that you pay for them. Since we have had them, our sleep has improved and I have found it so much more comfortable to sleep at night.
Like the Simba mattress, the pillows are made with multiple layers to help give you the best night's sleep. Let me walk you through the layers:
Stratos® Active Temperature Regulation
Breathable Cool Fibres Dissipate Heat
Breathable and Lightweight Nanocubes®
Mesh Border for Maximum Airflow
Soft, Durable and Hypoallergenic Microfibre Fill
Breathable Cotton From BCI Sources
So, the top layer is made with a special fabric to help regulate your temperature, there is nothing worse on a hot night to have a sweaty hot pillow. However, this is not the best part of these pillows, the Nanocubes are something completely different.
Inside your pillow, you have a section where you use these Nanocubes to create the pillow suited for you. You get hundreds of Nanocubes to make your pillow as high or as low as you need to, helping you create that perfect balance to sleep. The Nanocubes are also designed to allow maximum airflow to help keep you cool as you sleep. It does take a few nights for you to be able to get the right balance between how many Nanocubes work for you and no one is the same. This is what makes this a great feature of the Simba Hybrid Pillow, you can make the pillow suit for yourself.
It may sound like there is a lot of faffing around to get these pillows right, but trust me there is not that much to it. Once you have the layers suited for you, you can lie back and enjoy a good nights sleep.
The Simba Hybrid Pillow may sound and look like it is huge, but it is not, it fits perfectly into a standard pillowcase and you can plump it up easily to thanks to the Nanocubes.
For me, without a doubt yes.
You can easily throw money at pillows, but sometimes it is a case of cost is a reflection of what you get and this is the case with these pillows. I did at the time feel a little panic when we brought two of these, as it is a lot of money. It was money well invested though since we had these my sleep has improved as has the ache and pains I was getting in my neck and shoulders after waking up.
If you are in two minds over these pillows, I would highly recommend them and am glad we did purchase them in the end.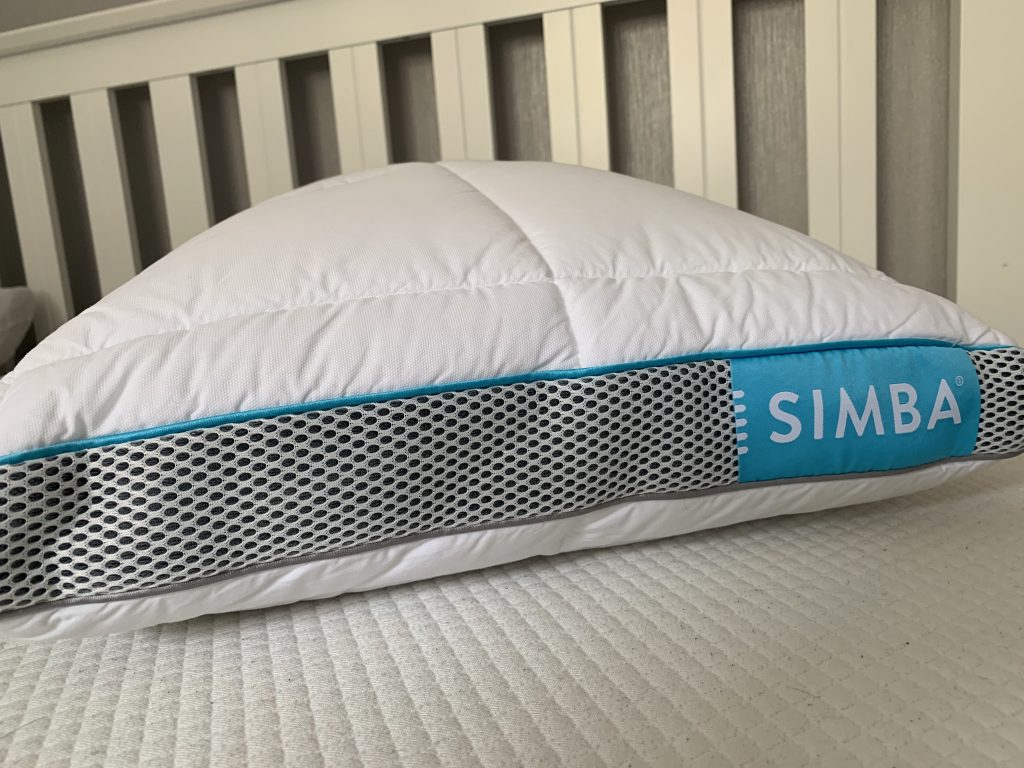 Other Simba products
Since we first reviewed the Simba Mattress back in 2018, there has been a whole host of products hit the market, alongside these hybrid pillows. There is now a choice of 3 different mattresses, the Simba Hybrid, Simba Hybrid Pro and Sima Hybrid Luxury.
Alongside these, there is now also a duvet (which is next on my wish list) as well as bedding and a weighted blanket.
The Simba range is growing, as is their standing in the market as one of the most trusted brands in the bedroom market. I am a fan of their products and would recommend them to anyone who is looking to upgrade their sleep!
This post contains affiliate links, which means I may receive a small commission, at no cost to you, if you make a purchase through a link